[ Home ] [ Up ] [ Biography ] [ Booking Us ] [ Discussion List ] [ Jeff's Ramblings ] [ Join our mailing list ] [ Links ] [ Merchandise ] [ Photo Album ] [ Questions ] [ Schedule ] [ Song List ] [ Street Teams ]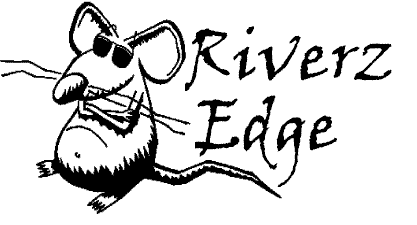 During Practice
I don't really know what I am going to do with this page yet. If you have any ideas let me know. I don't want to just have pictures...
Some equipment for sale...
The crate 4x10 and crate head are a package for $450. The snake is a 12x4 100 foot with an extension cord for $225. I also have a pair of Peavey RBS1 Bass Enclosures for sale for $700 for the pair.
There is more stuff coming I just need to get some pictures. If you are interested in any kind of band equipment we may have it so give me an email and let me know what you are looking for. sale@riversedgeband.com
[ Home ] [ Up ] [ Biography ] [ Booking Us ] [ Discussion List ] [ Jeff's Ramblings ] [ Join our mailing list ] [ Links ] [ Merchandise ] [ Photo Album ] [ Questions ] [ Schedule ] [ Song List ] [ Street Teams ]
Send mail to Jeff with questions or comments about this web site.
Last modified: August 11, 2000